At about this time every year all for the stores start piling up the fragrance gift sets, which always make a perfect and often reasonably priced gift for anyone on your list. Here are a few fragrance suggestions from yours truly:
1. Kai Bamboo Deluxe Gift Set
- $195 from
LuckyScent.com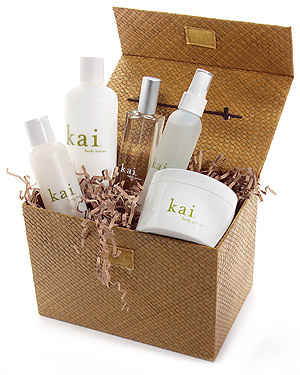 Includes: Kai EDP - 100ml
Kai Lotion - 8oz
Kai Body Glow - 4oz
Kai Body Scrub - 8oz
Kai Body Wash - 4oz
For those of you unfamiliar with the Kai fragrance it is a very pleasant and versatile feminine fragrance that is sure to be fitting for many of your friends and relatives. Its notes consist of gardenia and other exotic white florals.
*If you purchase the set from LuckyScent You will also receive a complimentary Kai roll-on oil.
2. Comme des Garcons Incense Series Gift Set
-
$310 from LuckyScent.com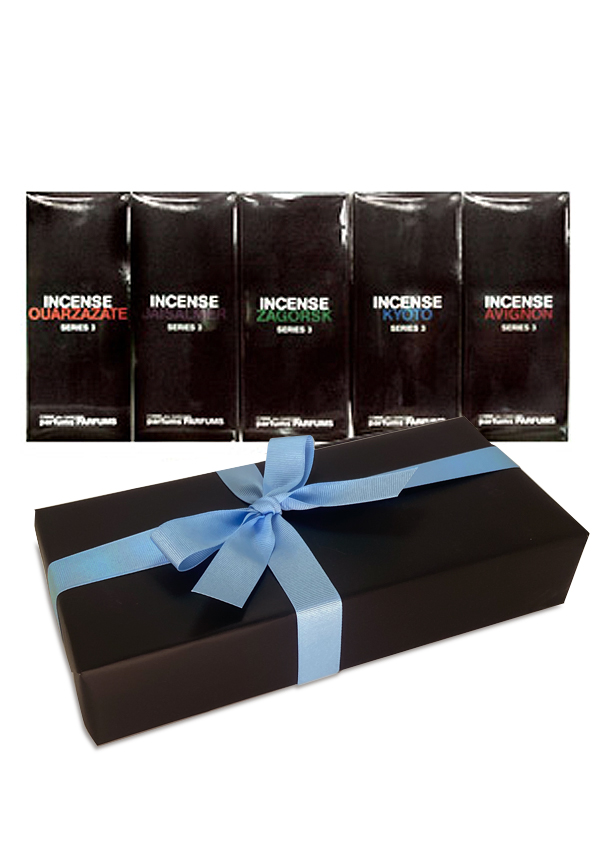 Includes all five of the Incense fragrances: Kyoto, Avignon, Jaisalmer, Ouarzazate and Zagorsk. All five are inspired by holy sites in different locations around the world and each is a totally unique fragrance. Kyoto and Avignon are personal favorites of mine and this is by far my favorite fragrance series from any house.
Each is a 50ml bottle of EDT all bundled together and wrapped in simple black wrapping paper and finished with a black ribbon and bow.
3. L'Occitane Gift Sets
- $72.00 from Nordstrom.com (
Verbena
or
Lavender
)
These new gift sets from L'Occitane are exclusive to Nordstrom and includes 3 items:
Eau de Toilette (3.4 oz.), Shower Gel (8.4 oz.) and Body Lotion (8.4 oz.). These two sets are my two favorite fragrances from the L'Occitane line and
are probably one of the most versatile gifts to give to people who may not otherwise be very interested in fragrance.


There's some to get you started...More to come!